By GPS
Kwale County Governor Fatuma Achani has assurred over 4000 residents living in Vidziyani village Msambweni subcounty of their safety despite losing a court case involving a disputed land between them and Kwale International sugar company.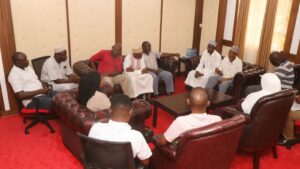 The locals have been using over 3000 acres of land in the area for agricultural purposes for over 4 decades now before the defunct Ramisi sugar company collapsed in 1989.
However, the area residents majority of them being farmers have had land tussles with the sugar company with both parties claiming ownership.
This led to a 12 year court battle between the locals and the sugar company resulting to residents losing their ancestors land in the hands of the investor on 13th January 2022.
While receiving elders delegation from Vidziyani at her office, Kwale County Boss Fatuma Achani and Deputy Chirema Kombo assured the locals that the county government and the national government will find an amicable solution that will benefit the two parties.
"Vidziyani residents lost the case but where will they go?" She lamented.
"At the moment the county government does not have a government land in Ramisi because majority of the vast land is under sugar plantation owned by Kwale international sugar company Kiscol". She said.
Achani has further called upon the area elected leaders to unite for a possible solution between the two parties.
She has volunteered to negotiate on behalf of people living in the disputed land to ensure they do not get evicted from the land.
Her sentiments were echoed by Abdallah Reje a representative of Vidziyani residents saying that despite losing the land through a Court process they are optimistic as locals that they can go to a negotiation table with the sugar company to aleast release a portion of the land to the locals to enable them continue with their normal lives on the said parcel of land.
According to Reje they majorly depend on agriculture for survival with the company taking the whole parcel of land, has crippled them economically.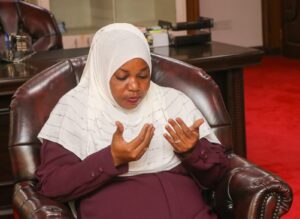 Among the county officials who received the delegation from Vidziyani elders with  Fatuma Achani includes Ramisi ward MCA Hanifa Mwajirani, Joshua Mdoe county chief of staff and Political Advisor to the office of the governor Mshenga Ruga.