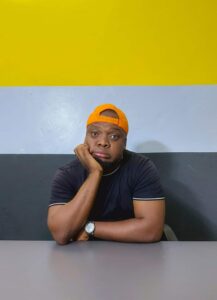 The petition challenging election of governor Fatuma Achani has yet again suffered a blow after witnesses failed to identify county workers they claimed to have participated in election malpractice.
Speaking before Judge Francis Gikonyo, a blogger Bujra Mohamed said in a video evidence that he was not able to name the person captured sensitizing women a few days to election but insisted she was one of county workers.
'I don't know the name of the person speaking in the video. I don't know many of the county workers," he told the court.
Bujra however insisted he was before the court to confirm that county workers who he did not mention participated fully in campaigns against the election act.
"County workers are not supposed to participate in campaigns but they participated in this case," he told the court.
Judge Gikonyo had allowed petitioners to use campaign video evidence in an effort to ensure they get enough room to prove their case against governor Achani victory.
Samson Kaginya, one of the witnesses, told the court that some voters were bribed to as much as Sh600 after confirming voting for Governor Fatuma Achani.
"They would vote, take a picture of the marked ballot papers before sending them through their phones to receive payment. I saw Sh600 being paid to one voter and I reported the matter to police," said Gakinya.
Achani lawyers watered down the evidence adduced by petitioners saying it was not worth court time to waste listening to them.
Lawyer William Mogaka told the court that the more the petitioner's witness speaks the more its value continues fading away since there is no substantial evidence.
"We may be forced to reduce the number of witnesses because of the way this case is taking shape after listening to the petitioner witnesses," said Mogaka.
He told the court that so far the number of witnesses has been reduced from 20 to 10 because of lack of evidence against their client Governor Fatuma Achani.
"We will inform the court the number of witnesses who will be called to testify," the court heard.
So far about 9 witnesses from the petitioner side have testified before the court as the petition hearing continues before Mombasa court.
They are seeking nullification of Governor Fatuma Achani victory in 9 August 2022 where she won with 59,674 votes against professor Hamadi Boga 53,972.
Recently the Boga suffered a blow after his application to have new evidence presented before the court was rejected by the court.
The election petition number 2 of 2022 Dziwe Pala Zuma versus IEBC and 2 other