Kwale Teachers Training College (KTTC) has emerged as a significant development project that has transformed the history and perception of Kwale County. 
The establishment of the college was a vision shared by former Governor Salim Mvurya and current governor Fatuma Achani, who served as the Deputy Governor at that time.
KTTC, which commenced operations in 2019, is set to witness its first batch of students graduating soon.
The college can accommodate up to 800 students, according to School Principal Hellen Machuka.
As the 2023 admissions continue, the college is anticipating an influx of over 600 new students.
The school continuing trainees taking DECTE (Diploma in Early Childhood Development Education) course are 20, Upgrade in early childhood development education (UDECTE)-30 while new admissions -Diploma in primary teacher education (DPTE) are expected to reach 600.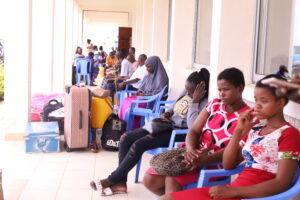 The institution has gained a reputation for being one of the most well-equipped teacher-training colleges in the region. With state-of-the-art facilities and resources, KTTC aims to provide a conducive learning environment for aspiring teachers.
The establishment of KTTC is seen as a significant milestone for Kwale County, as it addresses the shortage of trained teachers in the region.
The college offers various teacher training programs, including diploma courses in primary and early childhood education.
These programs aim to equip future teachers with the necessary skills and knowledge to excel in their profession.
Additionally, the college plays a crucial role in empowering the local community by providing employment opportunities.
The recruitment of qualified lecturers and support staff has created job opportunities for the residents of Kwale County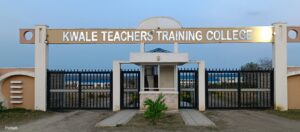 .
This not only contributes to the economic growth of the region but also promotes educational development.
Moreover, KTTC fosters collaboration with other institutions and organizations to enhance the quality of education. Partnerships with local schools and educational agencies facilitate practical training opportunities for students, enabling them to gain hands-on experience in real-world teaching environments.
The impact of KTTC goes beyond the walls of the college.
The institution is committed to producing competent teachers who will go on to shape the future of education in Kwale County.
The graduates are expected to make a significant contribution to the academic development of their respective communities.
KTTC continues to grow and attract more students, it is set to become a key player in the education sector of Kwale County.
The institution's focus on quality education and its commitment to producing skilled teachers will undoubtedly have a lasting impact on the region's educational landscape.