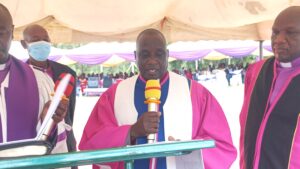 Religious leaders want full involvement on matters distribution of relief food to about 3.5 millions Kenyans by the national and county governments.
About 23 counties are experiencing lack of rains with Kenyans going without food for days Kwale being among those that have been hard hit by drought.
A few days ago president William Ruto flagged off lorries ferrying relief food to 32 counties affected by drought.
According to clerics collaborative effort will ensure those badly affected by drought are reached through their religious institutions to avoid more deaths due to hunger which is eating many Kenyans.
The clerics said that Kwale County needs more attention, especially Kinango and LungaLunga where crop failure for several years have been recorded.
Speaking during the installation ceremony for A.I.C Kwale area Church Council Bishop Joel Mailu and his assistant Bishop Samson Kioko on Sunday at Manyatta A.I.C church in Shimba-Hills sub-county, Bishop Joel Mailu said that time has come for everyone to stand up and support those that are suffering due to lack of food.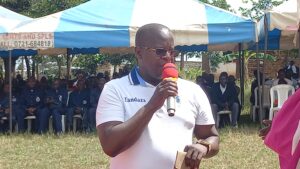 "We are calling for relief food support in Kinango and LungaLunga. People are suffering, the situation is bad," he said after being installed.
Kwale A.I.C newly installed assistant Bishop Samson Kioko said that it is easier for religious institutions to trace Kenyans badly affected since they know them.
"We are the institutions and people who interact with citizens down here and therefore best placed to identify those affected for support," he said.
The ceremony was presided over by A.I.C presiding bishop Abraham Mulwa.
Matuga MP Kassim Tandaza also called on Kenyans to come out and contribute towards supporting those affected by drought, especially regions that have not been affected.
"We have areas that have not been affected and therefore it is good we come together and put up a kitty to support drought victims," said the MP.
Tandaza said that time has come for Kenyans to come out for their fellow Kenyans to ensure no more Kenyans are going to die due to lack of food.
He attributed to the ongoing drought in various counties in the country to climate change that requires everyone attention in mitigating it.
He said that the Kenya Kwanza government is planning to focus on water harvesting through dams in order to ensure water is available for irrigation.
Last week Base Titanium in collaboration with Kwale county government distributed Sh 6 million relief food to drought affected locals in Kinango.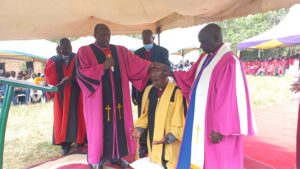 Base Titanium community project manager Mwanaharusi Khamisi said that they will respond according to directions by the county government relief call.