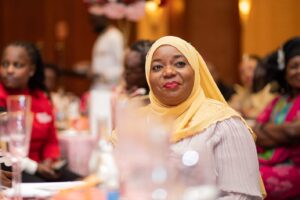 Insults,stereotype and discrimination against women candidates seeking elective positions in the last general election was the order of the day, this is according to Kwale county governor Fatuma Achani.
Addressing during the Mwanamke Bomba Mashujaa edition 2022 Gala Dinner held at Serena hotel in Nairobi county, Achani painted a picture of political arena that did not favor women gender at all.
"Being the only woman vying for Kwale gubernatorial seat in the last general election against five men the ground was very murky me since my opponents used propaganda and religion to campaign against me,"she said.
She said that her main opponents used religion as a major tool sponsoring Sheiks to campaign against her in mosques that women cannot be leaders.
"Muslim leaders were used by my opponents to preach in mosques that a women can not be a governor and that Kwale can not be ruled by a women but here I am today as the Governor of Kwale and the first female Muslim governor in the entire country,"Achani said.
Mwanamke Bomba is a citizen TV programme done by Swahili news anchor Mwanahamisi Hamadi every Thursday that focuses on women across the country who have gone out of their way to make impact in the society.
Some of the women in attendance have done alot in the society by beating traditional and cultural beliefs to impact the society positively.
The Gala dinner brought together successful women in the private sector across 47 counties,women elected leaders including Governors,deputy Governors,senetors, members of parliament,and members of the County assembly
Achani managed to beat five experienced political heavyweights who some mounting a spirited campaign with government machinery against her.
Among them were ODM Professor Hamadi Boga, seasoned politician Chirau Mwakwere, Chai Lung'anzi, Sammy Ruwa and Gereza Dena.
Achani challenged women not to wait to be given positions but instead to go for them through competitive process.
She futher emphasize the need for women to economically empower themselves through joining saccos so as to get loans to start businesses that will suistain them.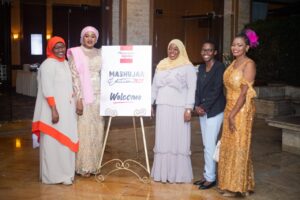 According to her economic empowerment for women is the only solution to increase the number of women in leadership positions.
Her sentiments were echoed by kilifi Deputy Governor Flora chibule,nominated senetor Veronica Maina, Kilifi women representative Gertrude Mbeyu,Caro Omaya Busia women representative and Dagoreti member of parliament Beatrice Elachi who urged the need to empower the girl child from the grassroots so as to take the leadership mantle in future.
Mwanamke Bomba Mashujaa edition 2022 Gala dinner was organised by citizen TV news anchor Mwanahamisi Hamadi and Kenya human rights commission to honour women who have exemplary performed in various fields including business, agriculture, health and elected women leaders.