By FLORA AWINJA
Kwale County government has empowered and facilitated the registration of more than 50 women groups into companies.
Most of the groups started off as Village Saving and Loans Associations (VSLA) before morphing into fully fledged limited companies.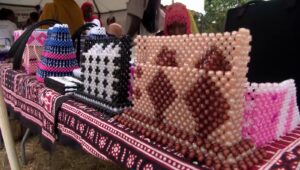 Speaking at Kwale Culture grounds where groups showcased some of their products, Kwale governor Fatuma Achani said the companies can now do business with government and other organizations through tender and contract awards.
The companies are also eligible for business loan facilities from financial institutions.
Other 6000 groups have been put on an empowerment program by the County government's department of social services and talent management in a bid to enable them to get registered as companies.
The program will impact them with knowledge on the importance and benefits of forming companies.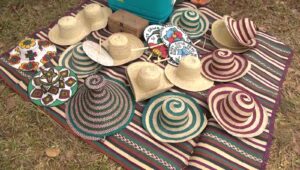 "If you empower a woman, you have empowered the whole society. That is why we as the government will do all it takes to ensure that we build the Kwale Woman" she said.
The Governor urged the women to embrace the internet and use it to advertise their products and services for their business to reach a wider market.
"Nowadays everything is online. Grow your businesses through the internet to get customers who will purchase your goods and services due to the exposure" she added.
The governor announced that her government is in the process of installing free internet that will be used by business people.
"We have identified areas to install free WiFi so that everyone can freely access the internet and do their businesses, that's why we as women need to embrace Technology" she noted.
Kwale county woman representative Fatuma Masito said women are capable of doing flourishing businesses and urged them not to relent.
"These positions are ours and we are also equal to the other gender. I ask that we as women should support each other" she said.
She also emphasized on the need to take advantage of the digital space to do business.
"People are advertising their deras online, you can even package your mahamri, market it online and sell it abroad' she said.
County Executive Committee Member (CECM) in charge of social services and talent management Francisca Kilonzo said the government will give the women companies the support they need to get tenders from various institutions.
"These groups started as VSLAs. We have come all the way up to where they are now and we will support them so that we can grow together" she said.
Their sentiments were echoed by the Kwale County assembly Majority Leader Hannifa Mwajirani who said the business world has evolved and there is need to diversify with time.
"We have migrated from Analogue to digital. Everyone is selling their products online; you can market your village fish on the internet and reach more customers" she said.