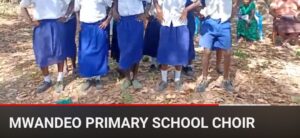 A family is in dilema after their 13 years old Monica Ochieng a class six pupil at Mwandeo primary school died in a mysterious circumstances last week.
The deceased is said to have been beaten by her classmate apparently a boy with safety boots as her colleagues watched before she collapsed in the class and died.
Monica who lived with her grandfather since her mother works in Saudi Arabia is said to have been taken to hospital by deputy head teacher on his motorbike to Msambweni referral hospital.
It is there where she was pronounced dead.
"When the deceased classmates saw what had happened they shouted until deputy headteacher went and found Monica collapsed. He then took her to his motorcycle and speed to hospital," said one of the relatives.
At that point the deputy headteacher proceeded to place Monica body at Msambweni referral hospital mortuary without informing her parents.
"Can you imagine the grandfather learned about Monica death the following day," he said.
The family now want police to take full charge of investigation and unearth the truth behind Monica death so that those responsible can be dealt with.
Sources said that Monica killer is still in school and attending classes after beating her to death with a safety boots.
"The grandfather wanted to hurriedly burry Monica on Tuesday but the family rejected the plan because we realised there was conspiracy by the school administration to conceal evidence," he claimed.
Coast Times Digital team is on the ground to establish what exactly happened from the school to the hospital and police steps towards addressing the matter.
Lungalunga deputy police commander Peter Nzimbi confirmed the incident and said that it is being handled by DCI officials at Shimoni.