By FLORA AWINJA
Elected leaders in Kwale county are now embracing fitness through a newly formed walking for fitness society in Diani dubbed Diani Walkers.
The group, which has brought together hundreds of residents in the area, has been attracting leaders who have become participants of the weekly long-distance walks.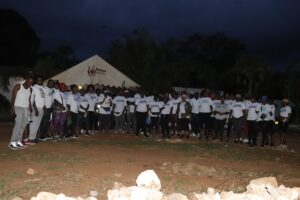 Every Saturday, Diani Walkers organizes morning walks where members cover at least a 10km stretch, as a form of physical and mental exercise, as well as creating a platform for networking among the residents from all walks of life.
During the 5th edition of the walk, Kwale county Deputy Governor Chirema Kombo made a surprise participation.
Kombo who finished the whole targeted distance also led the group in carrying out after-walk warm down stretches.
Speaking during an interview with Coast Times, Kombo said that he has always been a fitness enthusiast since he is an active member in different gyms.
"When I learnt about Diani Walkers, I was really happy, because living around Diani means that I could join them as they exercised along the beautiful streets of our town," he said.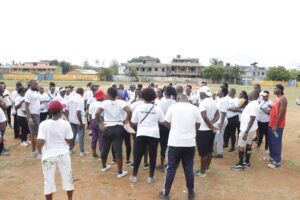 He added that with the different lifestyle diseases, fitness was important and paramount as it kept such illness at bay.
Kombo added that the residents should continue to join in the walk which knows no religious, tribe or social status boundaries.
"Residents should join in the walk because I will be really happy to see all Diani residents join in the walk and complete the set distance," he said.
The deputy Governor added that exercise is important in prevention of diseases even with the rise of high cost of living because it helps calm the mind down through engaging in conversations with other walkers.
"With the high cost of living, exercise is still important to prevent diseases like diabetes, high blood pressure, so through this walk you get to calm your nerves down by engaging in conversations with other Walkers," he said.
He called on individuals to do at least 2km walks in between the week before the main walk on weekend.
"My request is even if we do walks over the weekend, in between the week individually one should walk at least 2km on their own because it is very important to keep your body in the exercise mood," he noted.
Msambweni member of parliament Feisal Bader is also an active member of the Diani Walkers.
He participated in the 2nd and 4th editions of the walk.