By FLORA AWINJA
Lack of national identity cards and birth certificates has been termed as the major hindrance to register people with disabilities in Kwale County.
The National Council of People With Disabilities (NCPWD) is targeting to register over five thousand people in the county by the end of this year in its migration to new generation cards exercise.
The council had captured eight thousand people in the old generation cards.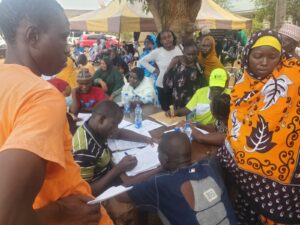 According to Kwale county coordinator for NCPWD Koima Chimera, many of those who were captured in the previous database either do not have ID cards or birth certificates.
"This is the huge problem we are encountering in this migration process. It is important to note that the documents are vital and for you to be registered as a PWD you need to have them" she said.
Koima said the new generational cards will have QR codes that can be scanned using smart phones.
"The exercise mainly aims at migrating persons with disabilities from the old system to the new generation cards as well as registering new members" she noted.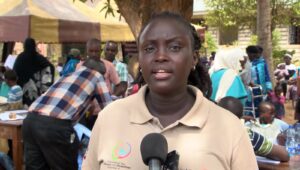 She insisted that for the registration to be effective there is need for the persons over 18 years to have national identity cards while those below should have birth certificates.
Koima was speaking in Bongwe village where they registered over 100 persons with disabilities.
She said so far they have successfully migrated over 500 persons in the county.
The council is going round the villages within the four sub-counties in Kwale county in a registration exercise they have partnered with Muslim Women Advanced Rights and Protection (MWARP) and ministry of health.
Kwale county MWARP coordinator Ali Mwalimu said that with the new IDs people living with disabilities will be able to access community health services and acquire bursaries.
"They will be able to receive health services freely and get bursaries to support their education. They will be able to be easily identified and supported to receive fast services either in banks and other public places" he said
Amir Omar said that he was pleased that the registration exercise came closer to them.
He said previously they had to travel long distances to seek the same services which could be costly.
"We are grateful for the initiative because through these Identification cards we will be able to acquire business permits that are exempted from taxation" he said.
This issuance of the card will enhance their Identification and access to government and non-governmental development projects.
The process commenced in November last year countrywide