Kwale residents have been urged to go for regular eye check-ups for better eyesight.
According to Kwale Eye Center Administrator Verena Ndunda, many eye diseases could be prevented if early and appropriate diagnosis is administered.
Ndunda said embracing routine checkups will curb many growing visual problems affecting people in the county.
She said an eye problem can affect people of all ages and advised that both children and adults should go for eye checkups for a healthy lifestyle.
"The eye problems have no specific age limit," she said.
Ndunda said 90 out of 140 surgeries conducted in the facility yearly involving children are due to cataracts.
She said the data is a clear indication that nobody is immune to eye problems.
Cararact is clouding of normally clear lens. It is often treated by surgery.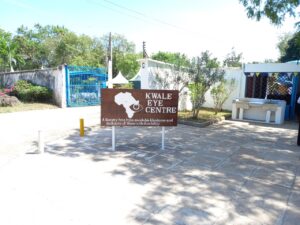 The administrator said people should consider going for an eye checkup at least once a year.
The hospital's ophthalmologist Dr. Shabbir Abdulrasul said eye problems could be caused by injuries, natural phenomena and unhealthy lifestyles.
He said nowadays, diseases like cataracts affect even newborns unlike before when it was associated with old age.
Abdulrasul warned the locals against treating eye problems traditionally.
He said any one with an eye condition should seek medical assistance instead of going for over the counter medicine and applying unspecified medicine.
"It's best if people go for eye-checkups and shun buying medicine from chemists," he said.
Abdulrasul said taking medicine without prescriptions is unsafe and not recommendable.
The Doctor urged the locals to seek eye treatment early and avoid last minutes.
He said sometimes people go for diagnosis when it already too late.