By HELLEN AWINO
With its white and soft sands, Diani beach in Kwale County has been a tourism hub for many years.
Many who visit the place to rejuvenate may not know that one of the oldest Mosques in East Africa is on the shores of the most voted beach destination in the world.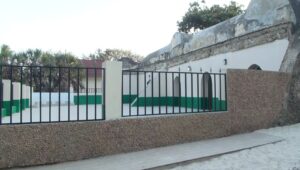 Kongo Mosque, built in the 14th Century, still stands strong on the beach front adjacent to beautiful scenery where river Mwachema meets the Indian Ocean.
Persian Arabs merchants from Turkey were on their normal tour of business in Africa cruising the Indian Ocean when they docked at the place due to heavy tides.
According to Amani Mwachirumu, the merchants who were buying and selling gold, diamonds and hides built the Mosque to worship there after settling for more than a year.
"After staying for quite some time, they had no hope of getting back to original home. They had no option other than putting up a place for worshipping" says Mwachirumu.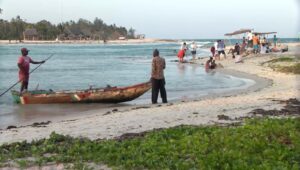 Once you get to the Mosque you will first see huge graves that are relatively bigger than the ordinary ones.
On the side of the huge graves there is a smaller grave.
Swadiq Kongo who is believed to be the first Imam of the Mosques was buried on the smaller grave while the merchants were buried in the huge ones.
The merchants were led by Swadiq Kongo who hailed from the Democratic Republic of Congo (DRC).
"The Arabs were white, they had to be in the company of an African who would lead them and act as their shield. That's why they tagged along Swadiq Kongo" Mwachirumu explains.
But curiously one would ask why there would be huge graves than that of Swadiq Kongo.
"The merchants were tall people because at the entrance of mosque you will see there is a place where they used to put their walking sticks. They actually built the Mosque ung their heights. Even though we are tall, they were taller than us." Says Omar Kisinyo, an Imam at Kongo Mosque.
When the Arab traders left and others died, the Mosque was now used by the native Mijikenda community to perform their cultural rituals and traditions.
It was until 1932 when Shiekh Mwinyikombo relaunched the Mosque to be used for prayers by the Muslim faithful in the Diani and environs.
The government through the National Museums of Kenya gazetted it as a National Heritage in 1983.
It has become an attraction site for tourists.
Business around the Mosque, which is surrounded by huge Baobab trees, is thriving.
"This place has become an attraction and due to dwindling job opportunities, we set up our business here to earn from those visiting the place". says Hussen Msiri.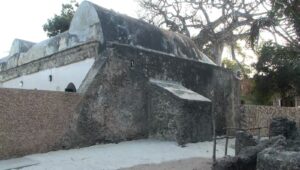 Its close proximity to the beach has seen many guests flocking there.
"We get visitors from Nairobi and around. Tourism is doing well her" adds Mwinyiamri Abdallah.