Alloys Musyoka, a long-serving journalist, has won a coveted position at the Mrima Bwiti Settlement Scheme-Lungalunga sub- county's Community Development Agreement Committee (CDAC).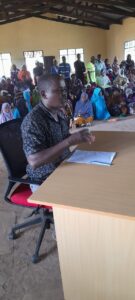 CDAC is a community committee that oversees development of a sub-county run by an allocation of one per cent of a mining company's annual profit.
Musyoka was elected to represent civil society organizations (CSOs).
The election was held following the end of tenure and service life of the previous committee that came to a close on 28th February 2023.
Musyoka who is a journalist working with K24 TV was among three contestants for the position.
He ran a successful campaign promising to work in transparency, accountability and make sure community centered projects are brought to light.
Being among those relocated in 2006 by Base Titanium in Maumba, Musyoka said that he has been fighting for the rights of the community in the mining sector.
He now believes he is in the best position to represent the CSO fraternity in the committee.
He said there is a need to have a person who is ready to serve the community and those directly affected by mining activities.
He added that nobody understands the pain of relocation like he does being a direct victim and having spent most of his time fighting for locals affected by extractive activities.
"I understand the pain of relocation and with my experience as a human rights defender I will ensure there is a just community" he noted.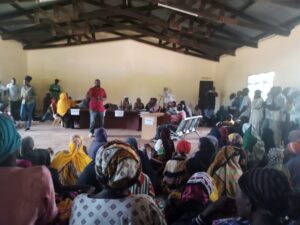 Though there were vigorous campaigns and competitive contenders, Musyoka emerged top with 66.6 points in an interview by panellists from different civil society groups under the Kwale mining alliance.
The other two who also faced a panel of ten people got 48.3 and 45.6 points.